Communication In Aviation English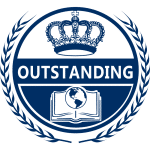 ---
Prerequisite: Placement Test
Communication in Aviation English develops and hones student oral and written communication on an everyday and business level. The purpose of the course is to prepare students in six elements of communication: vocabulary expansion, pronunciation, grammar development, oral fluency, reading comprehension and social interaction. To this end, the course expands upon the student's spoken communication in English. The course prepares students for all facets of communication on an everyday and business basis.
Within this course and in all units, the emphasis will be on implementing Aviation connected examples and situations in order to better prepare students for their entrance into the CFA. Whereas the course focuses on oral communication generally, it delves into Aviation related material, scenarios and examples in order to practically engage students in their future job in aviation.
Download Course Syllabus PDF
Live Virtual Ground School
Virtual ground school is presented via the RingCentral Meetings platform.
Be sure to install the RingCentral MVP app on your device of choice for the best experience.
PPL Weekdays
Tuesday & Thursday
From 7:00pm to 10:00pm
Oct 25 – Introduction | Airframes & Control Systems
Oct 27 – Aerodynamics & Theory of Flight
Nov 01 – Flight Operations I | Aircraft Performance
Nov 03 – Flight Operations II | Radio Theory
Nov 08 – Meteorology I
Nov 10 – Meteorology II
Nov 15 – Meteorology III
Nov 17 – Meteorology IV
Nov 22 – Flight Instruments
Nov 24 – Human Factors & Pilot Decision Making
Nov 29 – Air Law I | Aviation Regulations
Dec 01 – Air Law II | Radio Procedures
Dec 06 – Aircraft Engines & Systems
Dec 08 – Flight Computer (E6B)
Dec 13 – Navigation I
Dec 15 – Navigation II
Dec 20 - Navigation III
CPL Weekends
Saturday & Sunday
From 8:00am to 5:00pm
To be announced...
Graduation & Employment Stats
Here is a breakdown of graduation, employment and satisfaction rates for students of the integrated program with Toronto Airways. For more information please visit the Ministry of Colleges and Universities website.
Visit Ministry of Colleges and Universities